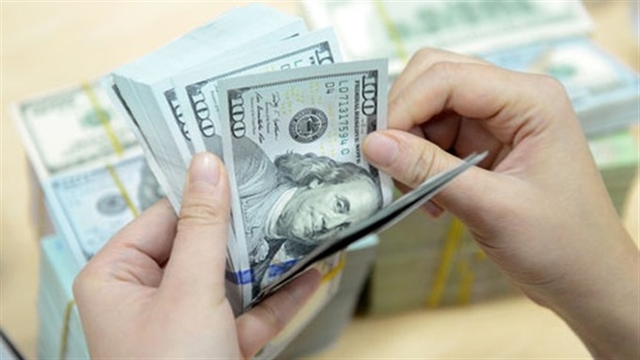 The international reserves held by the State Bank of Việt Nam (SBV) were equal to US$92 billion at the end of August, up from $80 billion at the end of December.
While this increase was not as rapid as reported in the same period last year, it demonstrated the resilience of the Vietnamese economy, according to the World Bank (WB).
WB recently released the Việt Nam Macro Monitoring report for the month of September.
The domestic economy continued to expand in August but at a slower rate than in recent months and far below the pre-COVID-19 trajectory.
The industrial production index grew by 2.1 per cent year-on-year in the month, slightly slower than in July, while growth in retail sales moderated to 2.3 per cent in the month compared to 5.2 per cent in July.
The country's export performance remained resilient, growing 1.42 per cent month-on-month in August, but foreign direct investment (FDI) inflows fell significantly as they reached about $720 million in the month compared to $3.1 billion in July.
Overall, Việt Nam received US$19.5 billion in FDI during the first eight months of the year, a 14 per cent decline compared to the same period last year.
Inflation remained subdued at 3.2 per cent in August year-on-year, slightly lower than in recent months due to the stability of food prices.
Credit to the economy continued to moderate at 9.4 per cent year-on-year in July, reflecting the decline in economic activity despite the SBV's policy to cut interest rates and encourage commercial credit.
Fiscal space is narrowing, with revenues 12.4 per cent lower in January – August than during the same period last year.
Public expenditure rose by 8.2 per cent, including through the accelerated implementation of the investment programme to support economic recovery.
Looking ahead, the pace of economic recovery will depend on how well domestic demand recovers in the wake of the Đà Nẵng outbreak, according to the report.
Greater attention should be paid to the impacts of the crisis and on fiscal and financial stability in the medium to longer terms, and policies to address them, the WB recommended.
Source: vietnamnews